DH-ⅡCode Reading Electrofusion Welding Machine
Inquire Now
Introduction
DH-II electrofusion welding machine is a kind of code reading welding machine used to weld plastic PE and PPR pipes with the size between 20 mm to 400 mm. This machine is suitable for different brands of electrofusion fittings, such as Friatec, Plasson, George Fisher, and so forth. Possessing more than 20 years' production experience, Smart Joint Company is capable of supplying high quality electrofusion welding machines at reasonable prices.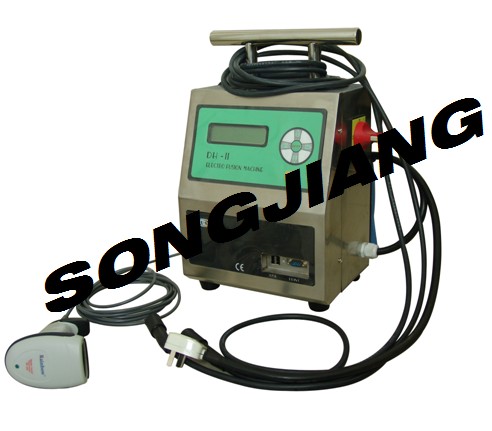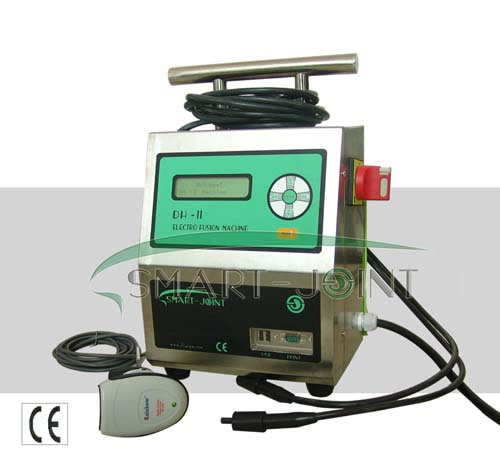 Features
1. This code reading welding machine adopts SCM (Single Chip Micyoco) control. It can adjust the voltage precisely.
2. The backlit LCD can display multilingual interface.
3. Configured with laser scanner, DH-II electrofusion welding machine can read standard bar codes of pipes and execute the fusion according to the barcode. It can check the operation fault and reminds the operator by itself.
4. This type of code reading welding machine has 1000 PCS data memory capacity, which can ensure quick data download and printing. Meanwhile, it is easy for management and tracking after welding. 5. Light, convenient and compact design makes our electrof
usion welding machines easy to operate and move. Vertical and inclined display interface can make us see more clearly.
6. Code reading welding machine has output plug and binding post for connecting pipe fittings that can be configured with two specifications of output heads (4.0 mm and 4.7 mm). They can be freely replaced according to the need of pipe fittings.
Technical Specifications

ITEM NO.
DH-2
WORKING TEM.
-10℃ to 45℃
Input Voltage
220v±15%
IP GRADE
IP54
Output Voltage
10 to 50 v
Memory
1000 PCS
ISO BARCODE
24 digits: Standard Electrofusion
Data Download
USB
Welding Range
20 mm to 400 mm
Printer Interface
Serial interface DB9P
Socket Size
4.0 mm, 4.7 mm
Size (L × W × H)
295 × 212 × 416 (mm)
Power Supply
3200w-90A
Weight
21 kg
Warranty
1 year
Jilin Songjiang Smart Joint Co., Ltd. is the first manufacturer to develop fusion machines and pipe fittings in China. Our products include butt fusion welding machine, electrofusion welding machine, electrofusion fittings, butt fusion fittings, fusion welding machine kits, and so on. They can be used in various fields, such as water and gas supplying, dewatering, irrigation, sewage treatment, etc. By the technical advantage, we will design and develop new products constantly. Our code reading welding machines have won widespread praise and recognition by customers both home and abroad. For more detailed information about our electrofusion welding machines, please feel free to contact us.
Inquire Form
AH-Ⅱ Electrofusion Welding MachineAH-II electrofusion welding machine is a fusion machine with compact appearance. It is convenient and easy to move. It is also known as electrofusion welding box because it is often shaped like a small box. The...