Water and Mining Flange Adapter
Inquire Now
Introduction
Songjiang Smart Joint Company is capable of producing PE stub flanges that are used for PE pipe connection. The nominal diameter of this HDPE pipe flange adapter is from 40 mm to 1200 mm. The flange thickness could be SDR11, SDR17, SDR21 and SDR26.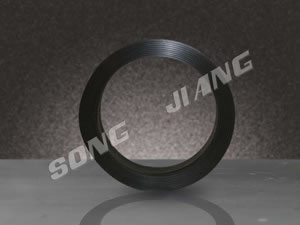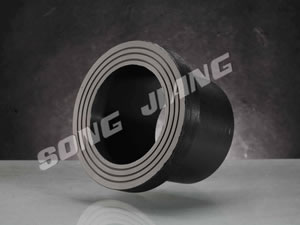 Application
PE stub flanges is widely adopted in water supply pipe and mining area. It is particular suitable for connecting negative pressure coal mine pipes.
Features
1. Non-toxic
PE pipe material that has been tested through strict health monitoring is non-toxic. HDPE pipe flange adapter will never scale, which can effectively improve the water quality.
2. Low Flow Resistance
PE stub flange has smooth inner wall, making it easy for pipeline transportation. Under the same condition, delivery capacity can be increased by 30%, because roughness is much less than that of steel pipe and glass reinforced pipe.
3. No Leakage
PE pipe is connected in the ways of butt fusion, socket fusion and electro fusion. With HDPE pipe flange adapter or PE stub flange, the strength of joint point is higher than tube itself.
4. Excellent Flexibility
Pipes could be bended and the rubber flexible connectors will be reduced if they are used as dredging pipes.
5. Good Resistance Ability for Scratch
The wear resistance of PE pipe is 4 times as that of steel pipe, which means PE pipe has longer service life and better economical efficiency.
6. Convenient for Construction
PE stub flanges are featured with good sealing performance and easy construction. PE pipes could be installed in a variety of trenchless ways, so it is very convenient for construction and installation.
7. Long Service Life
Our HDPE pipe flange adapters have at least 50-year life span.
8. Lower Maintenance Costs
PE pipe is not only convenient to transport and install, but also greatly reduces the worker's labor intensity, improves the work efficiency and solves the bubble problem during the injection.
9. Environment Impact
PE stub flanges are recyclable and environmental friendly.
Established in 1992, Jilin Songjiang Smart Joint Co., Ltd. is the first enterprise engaged in research and development of plastic pipe fusion welding technology and products in China. Now we mainly produce HDPE pipe flange adapters, hot melt elbows, electrofusion fittings, butt fusion welding machines, butt fusion fittings, electrofusion welding machines, fusion welding machine kits, and so on. Since its establishment, it has gained CE Certification, Sanitary License, China Special Equipment Manufacturing License and ISO9001-2000 Quality System Authentication. If you are interested in our PE stub flanges, please visit our websites directly or contact us freely.
Inquire Form
Electrofusion Reducing TeeElectrofusion reducing tee is a kind of electrofusion tee that the diameter of branch pipe is smaller than that of the main pipe. It is used at the branch pipe of the main channel. This pipe fitting is applied...