HDPE Elbow Transition Fittings
Inquire Now
Description
HDPE elbow transition fittings are widely used to gas and water infrastructure projects. This kind of HDPE transition pipe is mainly used for pipe connection and repair work. It can connect most pipe materials together with the range of 15 mm to 61mm, such as polyethylene, galvanized iron, stainless steel, copper, ABS (Acrylonitrile Butadiene Styrene), PVC (Polyvinyl Chloride) and lead. Smart Joint Company possesses more than 20 years' experience of manufacturing HDPE elbow transition fittings. Our HDPE transition pipes have won widespread praise and recognition by customers both home and abroad.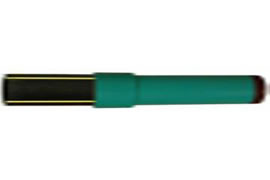 Technical Parameters

Name
HDPE Elbow Transition Fittings
Dn (mm)
L
L1
OD*e
32
≥ 495
≥ 290
34*3.5
40
≥ 535
≥ 340
42*4.5
50
≥ 585
≥ 390
50*5
63
≥ 400
≥ 600
60*5
90
≥ 460
≥ 680
89*6
110
≥ 480
≥ 680
108*6
160
≥ 520
≥ 720
159*8
Jilin Songjiang Smart Joint Co., Ltd is a professional manufacturer and supplier of HDPE elbow transition fittings in China. In addition to this kind of HDPE transition pipe, we also produce eletrofusion welding machines, electrofusion fittings, butt fusion fittings, butt fusion welding machines, PE transitional fittings, fusion welding machine kits, stub flange fittings, and so on. With high quality assurance, our transition fittings are exported to Algeria, UAE, Egypt, Australia, Brazil, Poland, Denmark, Germany, Canada, Libya, Malaysia, the United States, Peru, Turkey, New Zealand, Iran, Israel, Japan, etc. If you are interested in our HDPE transition pipes, please feel free to contact us.
Inquire Form
HDPE Straight Transition PipeAs a kind of HDPE transition pipe, HDPE straight transition fitting are used to connect ductile iron pipes with same outside diameter. The pull-out strength of our straight transitional pipes is larger than the PE...