About Us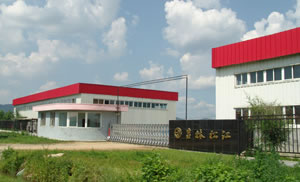 Founded in 1992, Jilin Songjiang Smart Joint Co., Ltd is the first manufacturer to develop the plastic pipe fusions in China. Since its establishment, it has gained CE Identification, Sanitary License, China Special Equipment Manufacturing License, and ISO9001-2000 Quality System. We offer products in various fields: water and gas supplying, dewatering, irrigation and sewage treatment. Scientific and technological achievements of the welding equipments are approved by... READ MORE »
Main Products
Electrofusion FittingsElectric current produces temperature to make electrofusion fittings fuse to be accessories to connect plastic or polyethylene pipes. Electrofusion pipe fittings are special fusion fittings for transporting gas...
Butt Fusion FittingsButt fusion fittings or hot melt pipe fittings are HDPE pipe fittings that adopting imported high-quality PE100 materials that have high resistance and long service life. They are regarded as ideal materials for the...
HDPE Transition PipeSmart Joint Company developed HDPE transition pipes in 1997 and gained the national patent. It can be used to transport gas. With thicker metal pipe and high-quality PBE coating, HDPE transition fittings have a life pan...
Large Size HDPE FittingsSongjiang Smart Joint Co., Ltd. is specialized in producing HDPE butt fusion fittings, HDPE electrofusion fittings and plastic pipe fusion welding equipment. Based on more than 20 years' production experience...
Butt Fusion Welding MachineSongjiang Smart Joint Company mainly produces hydraulic, large diameter and automatic butt fusion welding machines. We developed automatic hot melting welding machines in 2009, such as AFM250...
Electrofusion Welding MachineWhen the electrofusion belt is powered on, embedded heating wires inside the eletrofusion belt will emit heat. The heat energy will melt the surface of pipes or pipe fittings. After cooling and solidification...
Fusion Welding Machine KitsSongjiang Smart Joint Company is able to supply high quality fusion welding machine kits for customers. The main product includes SF63 and SF110 socket fusion kits. The welding range of SF63 kit is from...