Butt Fusion Equal Tee
Inquire Now
Introduction
Butt fusion equal tee is a commonly used T shaped pipe fitting having two outlets, at 90° to the connection to the main line. It is extensively used in pipeline networks to transport two-phase fluid mixtures. Smart Joint Company is capable of supplying butt fusion straight tees available in various sizes. In addition, we also provide butt fusion reducing tees.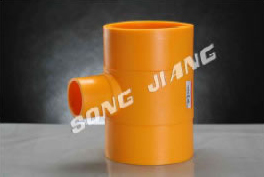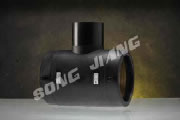 Advantages
1. Our butt fusion equal tees are hygienic and non-toxic, and resistant to corrosion.
2. The surface of butt fusion straight tee is very smooth.
3. This kind of spigot straight tee is resistant to acid, alkali and high temperature.
4. Due to light weight, transportation cost and installation construction strength are greatly reduced. Butt fusion equal tees are sold at reasonable prices.
Application
Butt fusion straight tee is extensively used in various commercial and industrial applications, such as petroleum, oil and gas, liquefied gas, waste treatment, fertilizer, power plant, nuclear power, shipbuilding, paper making, food sanitation, pharmacy, urban construction and other industry engineering construction and maintenance. Butt fusion equal tees are also recommended for industrial plant fluid power systems.
Jilin Songjiang Smart Joint Co., Ltd is the first manufacturer to develop fusion machines and pipe fittings in China. Our products include butt fusion straight tees, butt fusion welding machines, electrofusion welding machines, electrofusion fittings, butt fusion fittings, fusion welding machine kits, and so on. They can be used in various fields, such as water and gas supplying, dewatering, irrigation, sewage treatment, etc. By the technical advantage, we will design and develop new butt fusion equal tees constantly. They have won widespread praise and recognition by customers both home and abroad. For more detailed information about our butt fusion straight tees, please feel free to contact us.
Inquire Form
Butt Fusion Reducing Tees Butt fusion reducing tee means that add a small branch pipe to the main pipe. The two bigger sized pipes are main pipes, while the smaller sized one in the middle is branch pipe. This kind of spigot reducing tee...