Electrofusion Branch Saddle
Inquire Now
Description
Electrofusion branch saddle, also called electrofusion straight saddle, is a kind of plastic pipe saddle fitting. It is used to create branches within the PE pipeline system. It adopts PE100, SDR11 or PN16 material. This type of HDPE branch paddle is widely used for gas, water and fuel supply. Electrofusion branch saddle can prevent leakage, corrosion resistance and has long service life. Smart Joint Company is capable of providing black or yellow electrofusion straight saddle. In addition, we also supply electrofusion tapping saddle.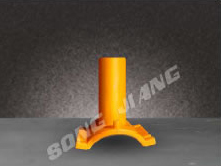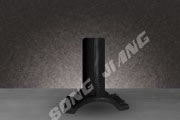 Advantages of Electrofusion Sleeve
1. It is resistant to high temperature and is of good impact strength
2. Electrofusion straight saddles are hygienic and non-toxic.
3. Electrofusion branch saddle is convenient and reliable to install with low construction expenses.
4. This kind of HDPE branch paddle has excellent heat-insulation property from minimum thermal conductivity.
5. Smart Joint electrofusion straight saddles are light and convenient to transport and handle, which is good for labor saving.
6. Smooth inner walls reduce pressure loss and increase flow speed.
7. Compared to galvanized steel pipes, electrofusion branch saddle pipe fittings adopt recyclable and environment-friendly material in accordance with GBM standards.
Founded in 1992, Jilin Songjiang Smart Joint Co., Ltd. is a specialized manufacturer to develop electrofusion straight saddles in China. Since its establishment, it has gained CE Identification, Sanitary License, China Special Equipment Manufacturing License and ISO9001-2000 Quality System Authentication. Our products include butt fusion welding machine, electrofusion welding machine, butt fusion fittings, irrigation fittings, fusion welding machine kits, and so on. If you want to know more information about our electrofusion branch saddles or electrofusion straight saddles, you can visit our website directly or contact us freely.
Inquire Form
Electrofusion Tapping SaddleElectrofusion tapping saddle, also known as electrofusion bypass saddle, is a kind of PE pipe saddle fitting. It is used to create branches within the PE pipeline systems when connecting smaller sizes into bigger size...