Electrofusion Tapping Saddle
Inquire Now
Description
Electrofusion tapping saddle, also known as electrofusion bypass saddle, is a kind of PE pipe saddle fitting. It is used to create branches within the PE pipeline systems when connecting smaller sizes into bigger size main pipes. This type of HDPE branch saddle is widely applied in gas, water, drain outlet and many other fields.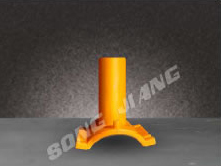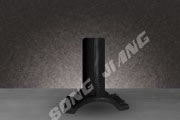 Features of Electrofusion Bypass Saddle
1. Electrofusion tapping saddle is suitable for connecting different specifications of SDR series pipes using the same material.
2. It is also applicable to connect pipes adopting material in same grade but different brands.
3. This kind of HDPE branch saddle possesses reliable connection performance, high interface strength, good airtight performance and stable welding performance.
4. Our electrofusion bypass saddles are not easy to be affected by environmental temperature variation and human factors.
5. Welding process of electrofusion tapping saddle is simple, thus it is easy to operate and convenient to use.
6. Embedded hidden spiral heating wire can effectively resist oxidation and corrosion, guaranteeing the stability of welding performance.
7. Smart Joint electrofusion bypass saddles are of low production cost and maintenance cost.
Jilin Songjiang Smart Joint Co., Ltd is a professional manufacturer and supplier of electrofusion tapping saddles in China. In addition to this HDPE branch saddle, we also produce butt fusion fittings, butt fusion welding machines, electrofusion welding machines, fusion welding machine kits, and so on. With high quality assurance, our electrofusion bypass saddles are exported to Algeria, UAE, Egypt, Australia, Brazil, Poland, Denmark, Germany, Canada, Libya, Malaysia, the United States, Peru, Turkey, New Zealand, Iran, Israel, Japan, etc. If you have interest in our electrofusion tapping saddles, please feel free to contact us. We are looking forward to cooperating with you.
Inquire Form
Electrofusion Branch SaddleElectrofusion branch saddle, also called electrofusion straight saddle, is a kind of plastic pipe saddle fitting. It is used to create branches within the PE pipeline system. It adopts PE100, SDR11 or PN16 material...